The Islamic Center of Alameda
Working to bring together the Muslim community as well as educate and share our experiences with the community at large.
Events & News
Solidarity Vigil With Muslimsclose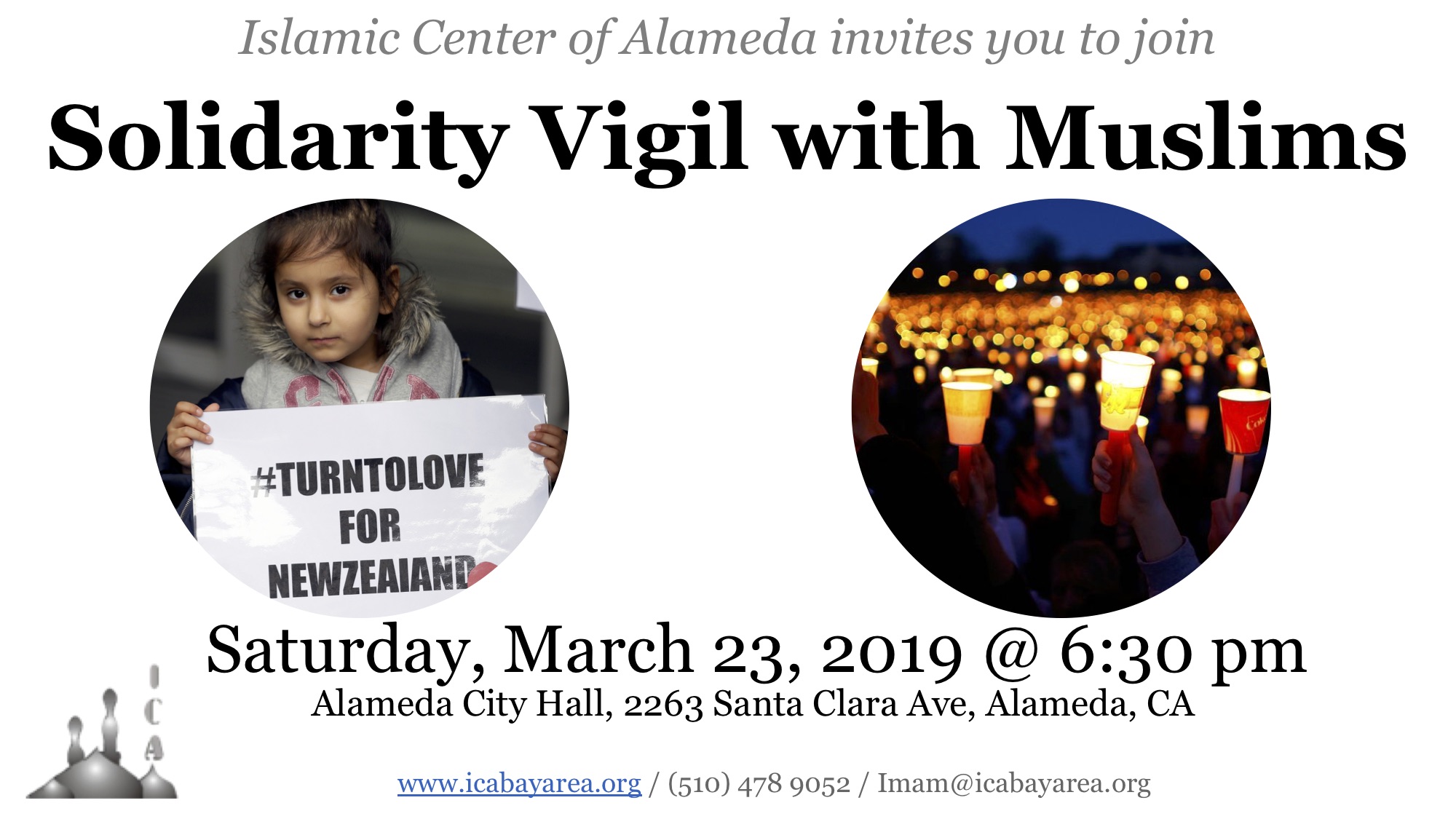 Madrassa Open Enrollmentclose
We are accepting new enrollments.
We are also seeking qualified teachers.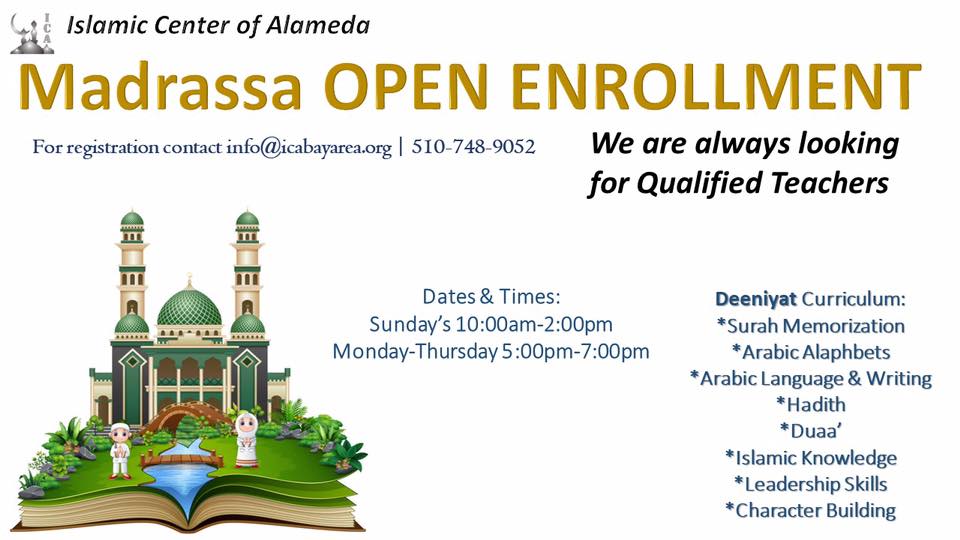 close
Every 3rd Saturday, we have food 4 needy program where we pack and distribute the food to those in need around the neighborhood. You can drop off the food at 12 pm or even join us to distribute the food.
We are also looking for people who can cook for around 40-50 people for this program. If you are interested please contact us at info@icabayarea.org
SERVICES
wc
Marriage
When a Muslim has already decided to marry the person of his or her choice, we arrange to perform the Nikah at the ICA. Please go to our Nikah page for more info.
pan_tool
Counseling
Our committee does counseling for married/divorced couples, widows, widowers, families, kids, those individuals with addictions and those that need emotional support and guidance.
domain
Funeral
For the unfortunate event of death of a family member or friend, ICA provides Islamic funeral arrangements. Check out our Funeral page for more info.
SCHOOLS
Weekday School
We have a Quran reading and memorization program on Islamic education for kids from Monday to Thursday.
For Details email us at school@icabayarea.org
or call
510-748-9052
Sunday School
We have a Sunday school program on Islamic education for the younger children from 10 am – 2 pm
For Details email us at school@icabayarea.org
or call
510-748-9052
arrow_drop_up